Description
Gerber Good Start Extensive HA Wholesale
Gerber Good Start Extensive HA Wholesale at competitive Price! Firstly our Extensive HA formula is a complete course of nutrition for babies with cow's milk protein allergy (CMPA). It is also lactose-free to help ease fussiness and gas associated with lactose intolerance.
Provide your baby with essential nutrients with the Gerber Extensive HA Hypoallergenic Powder Infant Formula with Iron. This infant care product comes in a 14.1 oz container. This formula for babies with milk allergy is ideal for use from birth to 1 year old.
This formula contains a variety of nutrients to benefit your baby. It contains extensively hydrolyzed 100 percent whey protein. This protein when broken down into very small pieces designed to be well tolerated by most infants with cow's milk protein allergy.
The Gerber formula also has a fat blend with MCT oil to help facilitate fat absorption. It includes probiotic B lactis for digestive health. It also contains DHA for brain and eye development. Gerber infant formula is non GMO and clinically proven.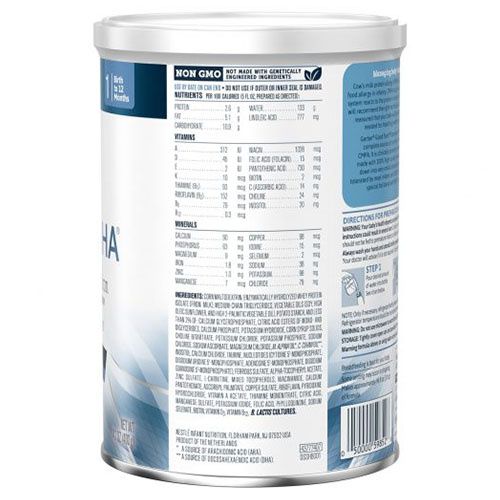 If your baby is suspected to have or is diagnosed with CMPA, your baby's doctor might recommend changing from a routine formula to a hypoallergenic extensively hydrolyzed infant formula
Nutritionally complete, hypoallergenic formula for babies 0-12 months
Clinically proven to be hypoallergenic and promote adequate growth
Made with 100% high-quality whey protein, broken down into tiny pieces
Designed to be well-tolerated
gerber good start extensive ha infant formula with iron, gerber good start extensive ha reviews