Description
Gerber Good Start Soy 2 for Sale
Gerber Good Start Soy 2 for Sale at great price! Firstly – our children with milk or lactose intolerance 9 to 24 months.
Stage 2 Gerber® Good Start® Soy formula helps to avoid fussiness and gas due to milk or lactose intolerance for digestive comfort while providing complete nutrition. Comfort for your child means happiness for all.
Non-GMO: not made with genetically engineered ingredients. 
Learn more about the Gerber® Good Start® Money Back Guarantee.
Milk and lactose-free nutrition
Made with soy proteins to ease digestion for tiny tummies that are milk or lactose intolerant
Expert-recommended DHA to help support brain and eye development
No artificial growth hormones**
Kosher (pareve)
Halal.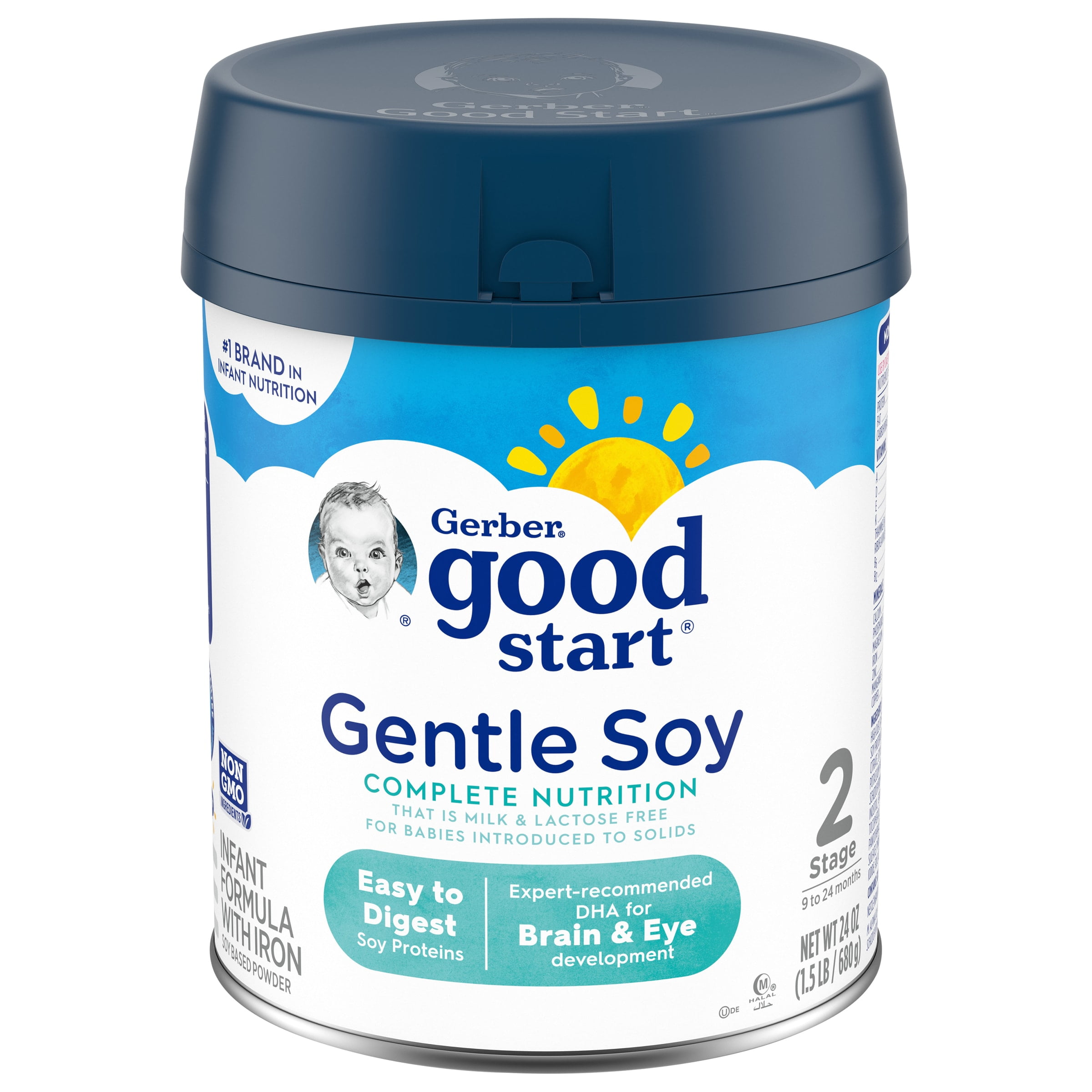 *No significant difference has been shown between milk derived from rbST-treated and non rbST-treated cows
Use as Directed by a Doctor
Warning: Your baby's health depends on carefully following the preparation, use, and storage instructions below. Failure to follow these instructions could result in severe harm.Consult your baby's doctor about the appropriate formula for your baby.
Powdered infant formulas are not sterile and should not be fed to premature infants or infants who might have immune problems unless directed and supervised by your baby's doctor.Always wash your hands and utensils before preparing formula.
Sterilization or boiling of tap or bottled water and sterilization of utensils is recommended. Your doctor will advise if it is not required. If boiling water, bring to a rolling boil for 1 minute and allow to cool to room temperature before preparing formula.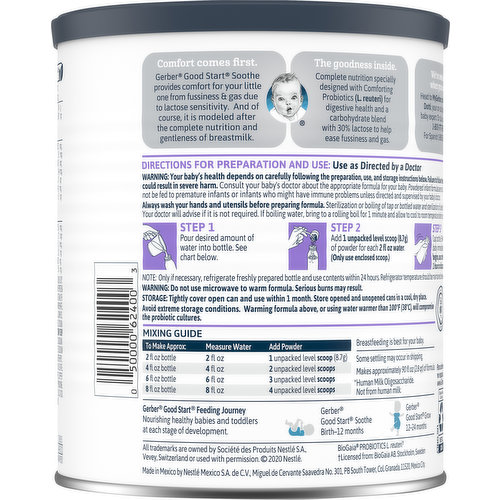 Gerber Good Start Soy 2 Powder Infant